Our dental team is one of the most experienced and knowledgeable in our area. We work hard to make sure that your visit runs as smooth as possible and that you receive the utmost in care. We truly enjoy seeing a smile on your face as you leave our office.
Click on the category below to see all our other staff members:
---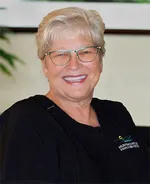 Debra Boitnotte, Service and Computer Technician
Debbie has been with our team since 2003. She loves her job as our Sterilization Tech. She also makes sure all of our computers and cameras are properly functioning. Debbie can fix most anything. She and her tool box are very handy to have around. When she is not at work she enjoys spending time with her husband, sons, her 3 grandchildren and her many animals.
---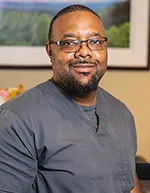 Walter Burnett, Sterilization Technician
Walter joined our Hunting Hills Family Dentistry team in 2016. He has been in the dental field for over 15 years. In his spare time Walter liked to spend time with his family, working out and freehand drawing.
---