Our dental team is one of the most experienced and knowledgeable in our area. We work hard to make sure that your visit runs as smooth as possible and that you receive the utmost in care. We truly enjoy seeing a smile on your face as you leave our office.
Click on the category below to see all our other staff members:
---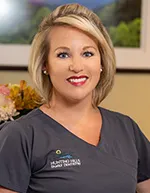 Annie Parcell - Lead Hygienist
Annie joined our team in February 2012. She attended Roanoke College and graduated from Virginia Western's Dental Hygiene Program in May of 2011. Annie resides in Franklin County and enjoys the outdoors, running, kayaking and hiking. She also enjoys reading, spending time with her family and attending Faith Fellowship Church.
---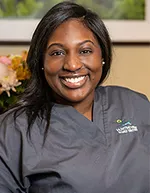 Bria Stephens
Bria received her bachelors of science in Dental Hygiene from East Tennessee State University in the spring of 2017. She loves her job as a hygienist. Her goal is to eventually further her career and enroll into dental school to become a dentist. Family is everything to her she has 3 sisters, 4 brothers, 1 niece, 2 nephews and a dog nephew named Zeus.
---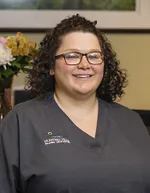 Tabatha Shinault
Tabatha joined our team in March of 2018. She attended Wytheville Community College in Wytheville VA where she studied Dental Hygiene. She graduated with an Associates of Applied Science in Dental Hygiene. She worked 4 years as a licensed Hygienist before coming to work here at Hunting Hills Family Dentistry. In her spare time Tabatha loves to be by the water, reading, crocheting and spending time with her family.
---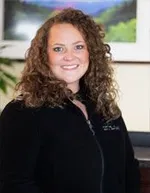 Kara Rowan
Kara joined our team in 2019. She is from Franklin County, Virginia and graduated from Virginia Western with a Dental Hygiene degree in 2017. Kara enjoys kayaking and riding Harleys with her husband.
---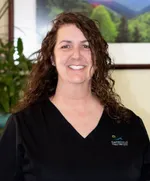 Jody Collora
Jody joined our team in July of 2020. She is originally from Alexandria Virginia. She earned her an associate degree in Dental Hygiene at Northern Virginia Community College and a bachelor's in science-biology at Marymount University. Jody has worked in the dental field for over 31 years and has been a Dental Hygienist for 19 years. She loves horses, she owned and competed horses for many years. In her free time Jody enjoys concerts, wine tasting, gardening, history and classic cars. She loves working with people and being a Dental Hygienist.
---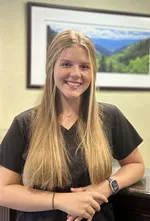 Bailey Barker - Hygiene Assistant
Bailey joined our staff in April 2023. She is currently working very successfully as a Dental Hygiene Assistant. Bailey's future goal is to pursue a career as a Dental Hygienist as she is also attending college to achieve her degree. In her spare time she enjoys, traveling, hunting, hanging out with her friends/family and going to church.