Cosmetic Dentist in Roanoke, VA
Our dental team is one of the most experienced and knowledgeable in our area. We work hard to make sure that your visit runs as smooth as possible and that you receive the utmost in care. We truly enjoy seeing a smile on your face as you leave our office.
Click on the category below to see all our other staff members:
---
Our Dentists
---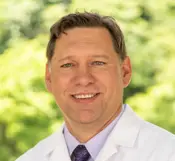 Richard D. Smith II, DDS
Roanoke, VA Dentist
Hunting Hills Family Dentistry


Dr. Smith is a Graduate of The Medical College of Virginia School of Dentistry. He also earned his Bachelor of Science Degree in History and Bachelor of Science in Pre-Dental from North Carolina State University. Dr. Smith takes continuing education classes with a focus on cosmetic dentistry, Invisalign and implant dentistry. When not working he enjoys spending time with his family, traveling, golfing and fishing.
---
Karen L. Hutchison, DMD
Dr. Hutchison moved to Virginia to join our practice in 2004 after graduating from the University of Mississippi School of Dentistry. Her undergraduate studies were completed at the University of Southern Mississippi, where she majored in Biological Sciences. Dr. Hutchison enjoys working with children and sees most of the pediatric patients in the practice. In her free time, she enjoys all things outdoors, spending time with her family, reading and painting.
---
Hunter Simpson, DDS

Practice co-owner Dr. Hunter Simpson is from a small town in southwest Virginia. He prides himself on taking extensive CE's in both Implants and Cosmetic dentistry. "Giving someone the ability to smile and function again is why I went into dentistry in the first place!" In his spare time, Dr. Hunter enjoys fishing, hunting and spending time outdoors with his wife, Sarah, their three children, Liam, Anna, and Carson.
---
Sina Sadeghi, DDS
Dr. Sadeghi's college education started at the University of Virginia, where he completed a bachelors degree in biochemistry. He then pursued his Doctorate at Virginia Commonwealth University School of Dentistry and a General Practice Residency (GPR) at Montefiore Medical Center. The Bronx, New York came next, where he gained valuable insight into dental emergencies and was able to serve one of the nations most under served communities. The experience was a challenge, but he gained valuable knowledge and clinical expertise that is still a big part of his practice today! Dr. Sadeghi decided to pursue dentistry as a career because he felt it was the only field that combined art and science. He also loved getting to know people through his work and establishing long lasting relationships every day with patients in need. His perfectionist nature is an ideal fit for dental work. Dr. Sadeghi said he is proud to call Virginia his home.